In a time where markets are oversaturated with seemingly homogeneous technology, setting one's app or software apart can prove to be a Herculean effort. With everyone trying to do everything, how does one cut through the noise and reach the right audiences?
Putting the Customer First: The Core of Creole Studios' Philosophy
Creole Studios – Web and Mobile App Development Company operates by the belief that any development project must have a strong foundation, that is, your brand and your mission!
Too many businesses get caught up in the competition, becoming race-hungry, only to lose sight of their core identity. Though there's nothing holding you back from pushing the limits of the digital world, it's wise to always fall back on what your goals were in the first place.
That being said, Creole Studios offers a unique software, website, and app development experience that centers around your company's brand. We prioritize intuitive design and functionalities that leave a profound impact through the story they tell and through their ability to connect deeply with users.
We did just that on our most recent endeavor — and received a 5-star client rating for it on the widely-referenced B2B reviews platform, Clutch!
Creating a Positive Customer Experience: The Driving Force Behind Creole Studios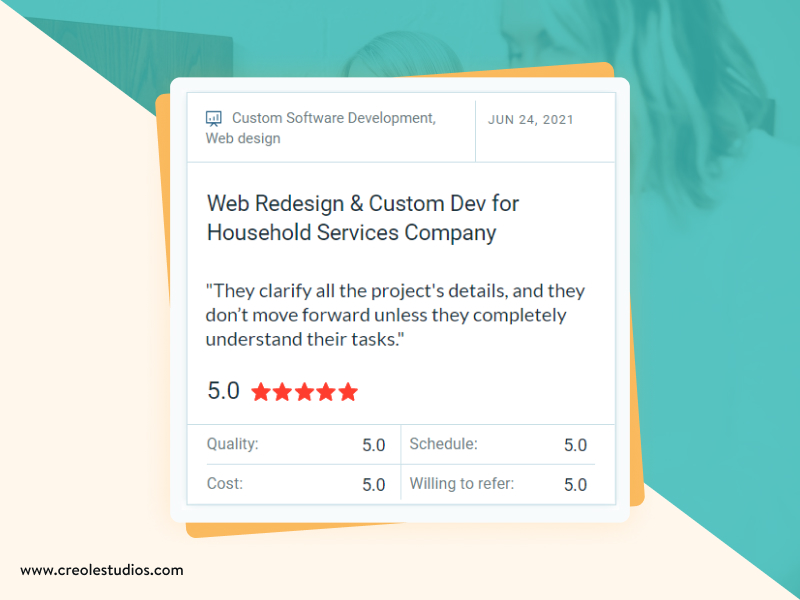 For this project, we were tasked to redesign, custom develop new features and fix technical issues present on the site for a household company. Our work involved creating a Jobs Module that is integrated with a payment system.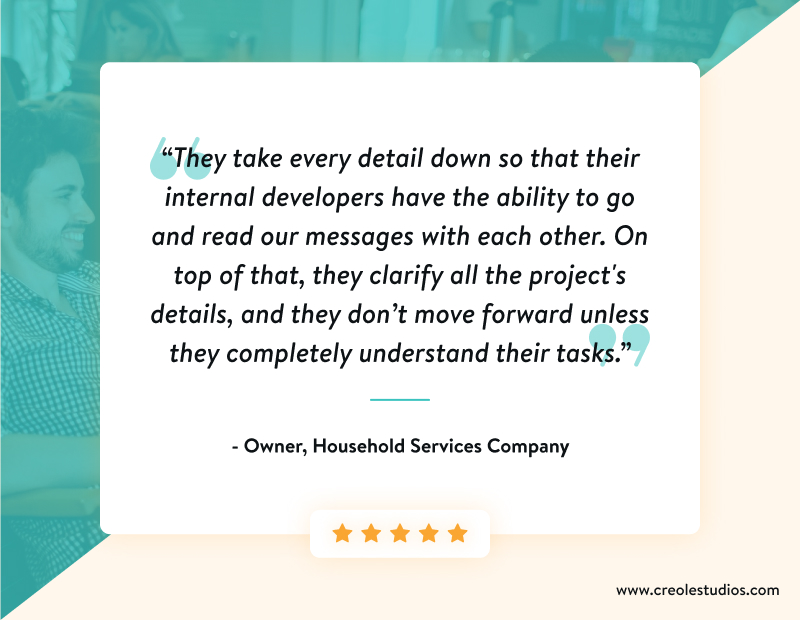 Because it was so crucial that we stick by the client's brand guidelines, we kept communication clear and constant. We remained open to feedback and tirelessly revised our work until they were more than satisfied with the outcome.
This project, along with our noteworthy streak of highly rated B2B engagements, has earned us a feature in Clutch's sister site, The Manifest, where we have been listed in the B2B research directory for top app developers! So you see, nothing beats a brand-centric development approach!
Of course, none of this would've been possible without our clients. We take this opportunity to thank them for the tremendous amount of trust and confidence that they have vested in our team!
You could be our next successful partner! Contact us today to learn more.